Looting to order in Iraq
From Remote Central via PDQ here's an excellent, if disturbing, small film about the looting in Iraq. Just click on the screenshot to view it.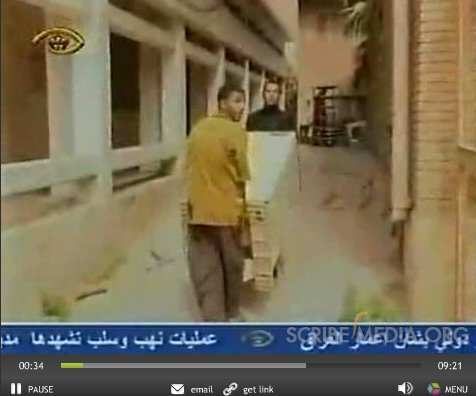 We love Rumsfeld's 'Is it possible that there are that many vases in the whole Country'!!! What a wag! Compare with our own Taoiseach's description of archaeologists (from The Irish Times, 5th. December 2005)
…as "the fastest growing profession in the country", costing the State €100 million a year. In the Dáil in November 2004, he said they had grown from a "handful" to a "posse", and he didn't believe things had changed so radically to "justify this level of demand".

In 2004 he dismissed the controversy over the M3 and Tara as "a row about who was there 5,000 years ago". Though he didn't know who inhabited Tara, he was sure they were "very significant people", but there had to be some finality about what must be done "if we want to be progressive, if we want to be modern".
Now you know.