Last Friday was the Day of Archaeology….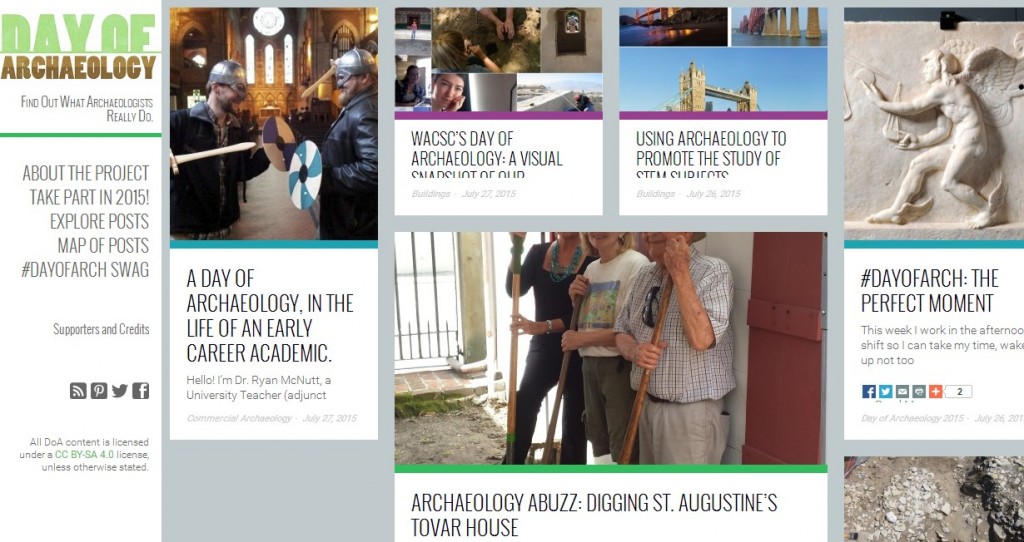 Have you ever wondered what archaeologists really get up to? Is it all just digging or is there a lot more to it? The Day of Archaeology project aims to provide a window into the daily lives of archaeologists from all over the world. The project asks people working, studying or volunteering in the archaeological world to participate with us in a "Day of Archaeology" each year in the summer by recording their day and sharing it through text, images or video on this website. The resulting Day of Archaeology project demonstrates the wide variety of work our profession undertakes day-to-day across the globe, and helps to raise public awareness of the relevance and importance of archaeology to the modern world.
So here's a preview of our post for 2105.
Most years so far the Day of Archaeology has coincided with the closing down of the west of Ireland, and in particular, Galway City and County. We're in the middle of Festival Season with the Galway International Arts Festival just finishing and the Galway Races about to start.
Galway journalist, and 'demonstrably the best rock 'n' roll interviewer in the world', Olaf Tyaransen describes the feeling of all Galwegians well in a recent article:
"Everything being a constant carnival, there is no carnival left" – Victor Hugo

No sooner has the Arts Festival ended than the Galway Races begin. All bets are off with this one. It's like a mad race to the bottom. The city becomes a giant vomitorium, you can't get a seat in a restaurant (not even Supermacs), and the hospital emergency rooms – or rather room – jam up with weeping women in silly hats who've slipped on their impractical stilettos.
After the Races:
There's the Tuam Arts Festival, the Roundstone Summer Fest, the Clarenbridge Oyster Festival, the Ballinasloe Horse Fair, Clifden Arts Week, and many more besides. Even the Aran Islands aren't safe.

They have Tedfest. But that would be an ecumenical matter.
For the rest see the website.