TESTING AT RTE
Donnybrook, Dublin 4
Archaeological Testing
318426/230914
DU022-084 (Vicinity of)
10E22
A programme of archaeological testing was carried out in greenfield areas at the RTÉ Campus, Donnybrook, Dublin 4 between the 27th and 29th of January 2010.
The proposed development consists of the future provision of a new broadcasting facility at the RTÉ Campus. The work entails the construction of a new studio block in the north-western greenfield area of the campus and also includes the site of the existing radio building, a multi-storey car park and areas of surface car parking and associated services.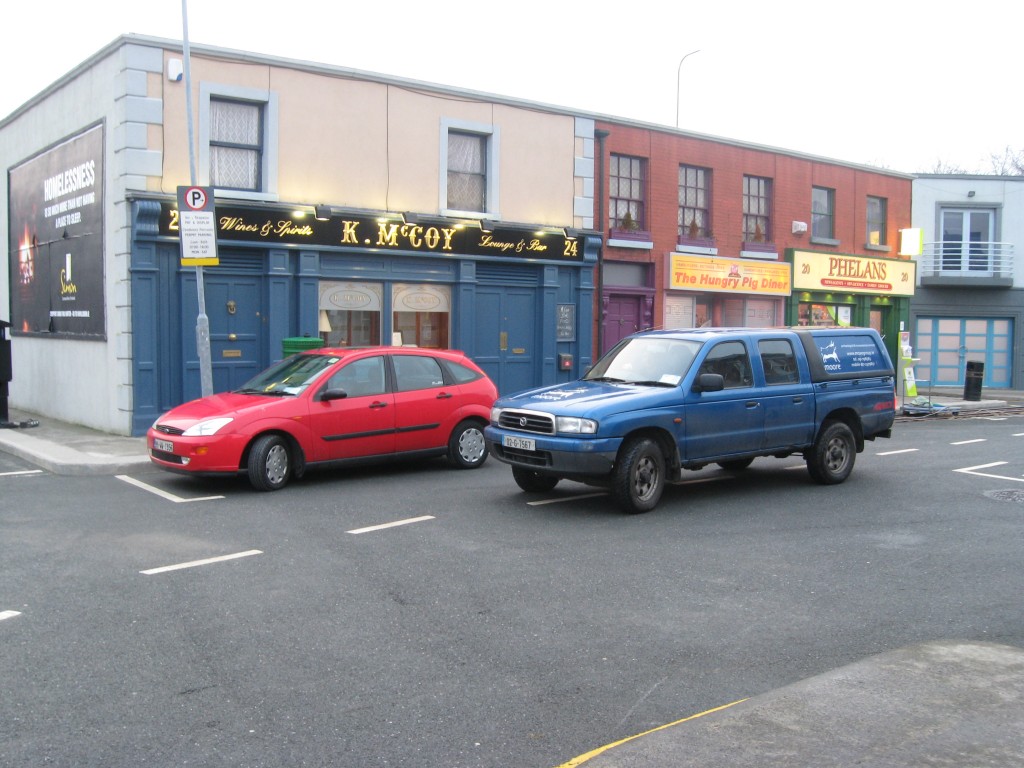 Some people might recognise this location
There are two protected structures on the site, Montrose House and Mount Errol House (but not included in the application site). The proposed development is also on previously undeveloped land beside the zone of archaeological potential DU022-084 Viking Burial – (description below).
In 1887 a circular mound (dia. c. 30m) covering an estimated fifty human remains was discovered near Donnybrook Village on the grounds of he present German Embassy (Stokes 1895, 5 – 25).  The remains lay 'piled above each other' except for one extended inhumation which lay north-south and accompanied by an iron sword, its handle inlaid with gold and silver.  The finds included weapons and personal jewellery.  This is thought to be a Viking cemetery.
While not listed in the Topographical Files, it is worth mentioning the Viking sword found by Dr. William Frazer in 1879 during excavations near Mount Errol.  In 1879, Sir William Frazer presented to the Royal Irish Academy an account of discoveries made during the levelling of a mound at Donnybrook (see above).  The mound was found to contain a group of weapons including a sword.
In 1978, R.A. Hall recognised the sword in the collection of the Castle Museum, Nottingham.  In his paper 'A Viking-age Grave at Donnybrook' (1978), Hall discusses the sword and its conservation in the Department of Archaeology, University of Southampton; "The sword (Castle Museum Nottingham, Accession number T 608) was acquired by Nottingham Corporation as part of a donation of assorted objects given by W.J. Thompson in the mid-1950s, and has been on display since 1964.  Two labels on a wooden block to which it was attached gave the following information: Lot 35. Found in the old city, Dublin, 1880. Dr. Frazer Collection.  Bought at Glendenings Sale Abt 1936. Viking Sword. Very valuable and rare.
It is not known who wrote this label, but as the writer was uncertain about the precise date of the sword's purchase, his attribution of it to the Old City, Dublin, rather than Donnybrook, which is three miles away immediately outside the modern city boundary, and his statement that it was discovered in 1880, the year after the investigation at Mount Erroll [sic], need not weigh heavily against the equation of Nottingham Castle Museum T 608 with Frazer's sword from Donnybrook.  The sword's unusually elaborate decorative scheme corresponds with that illustrated in Frazer's report, as do its dimensions, and there is little room for doubt that this is the Donnybrook Sword.  It has not proved possible to trace its history between 1879 and 1936, or to discover details of its sale in 1936, as Glendining's records were destroyed in the Second World War.
The Nottingham Castle Museum sword has since been acquired on loan by the National Museum of Ireland and is on display in the Viking display at Kildare Street.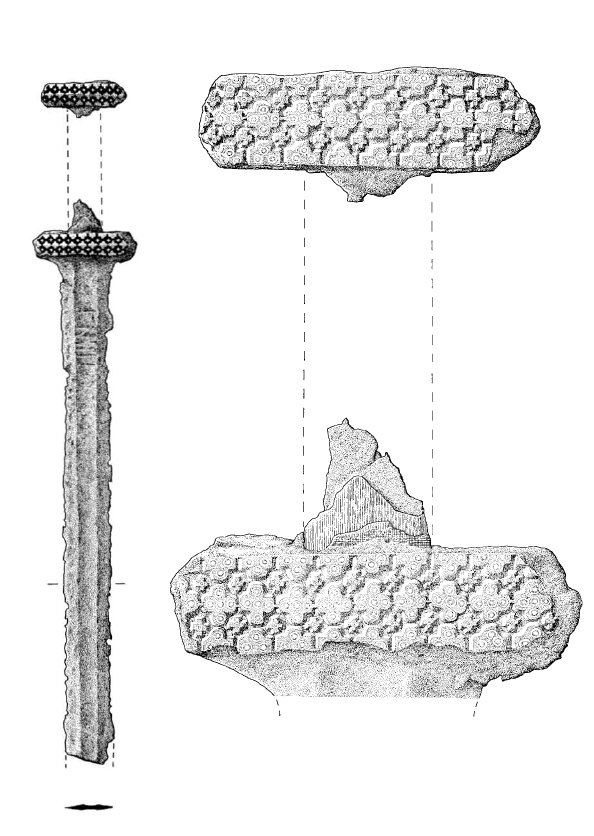 Sword, Nottingham Castle Museum T 608, provenance attributed to Mount Erroll [sic], Donnybrook, Co. Dublin. (adapted from Hall, R.A. 1978)
Testing consisted of a series of trenches throughout greenfield areas in the subject site. The cumulative length of the test trenches excavated over the three days was approximately 331.5m. All trenches were excavated by machine to a width of 160mm. Generally the exposed stratigraphy was uniform throughout.  Test excavation throughout the site exposed a series of modern drainage features, modern service cuts, imported soils, building rubble, bedding surfaces for temporary accommodation huts/prefabs, a brick surface and pockets of decaying stone and natural subsoils.
Two further test trenches were originally proposed along the banked material between Montrose and Mount Errol in the original method statement – however, access was not possible due to the density of the trees in this area. A third proposed trench to the west was also impossible to access. The series of trenches within the south eastern part of Mount Errol were also redesigned due to space restrictions.
The entire site has been significantly disturbed in the past with numerous temporary buildings etc., having been constructed, removed and replaced. No finds, features or materials of an archaeological nature were evident.
The field boundary to the SE of Mount Errol will be directly affected by the proposed development.  This boundary is featured on the 1st edition OS map as forming part of the original curtilage to the demesne and is indicated by a broken line to the west and straight line to the west suggesting a pedestrian or bridle path.  Nothing of archaeological significance was noted during testing of this feature.
It was recommended that the brick surface encountered in test trench 10 be uncovered prior to construction works and the area and extent of this surface recorded.
Declan Moore, Moore Archaeological & Environmental Services Ltd. (MOORE GROUP), Corporate House, Ballybrit Business Park, Ballybrit, Galway.
References/Additional reading:
Frazer, W., 1879-88.  'Description of a great sepulchral mound…'. Proc. Royal Irish Acad., 2nd series, II, p29-55.
Joyce, P.W., 1913. Irish Names of Places. Vol. III. Dublin.
Hall, R 1978 A Viking Age grave at Donnybrook, Co. Dublin. Medieval Archaeology XXII, 6483.
Nolan, W. & Simms, A., (Eds.), 1998. Irish Towns, A Guide to Sources. Dublin.
O'Brien, E.  1992  A Re-assessment of the `Great Sepulchral Mound' containing a Viking Burial at  Donnybrook, Dublin.  Medieval Archaeology Vol.XXXVI,1992. pp.170-173. (London).