Death by spearing
From the Australian Archaeological Association – A report of an early death by spearing in Australia. This caught our eye as we're currently waiting for dates for a couple of skeletons we recovered during the Eyre Square excavations in Galway which had some severe fatal wounds. We'll be posting more info on them here shortly. Here's a shot from the osteological report for Eyre Square showing a victim of a head trauma, possibly a wound caused by a siege axe. We'll post more details about this in the near future.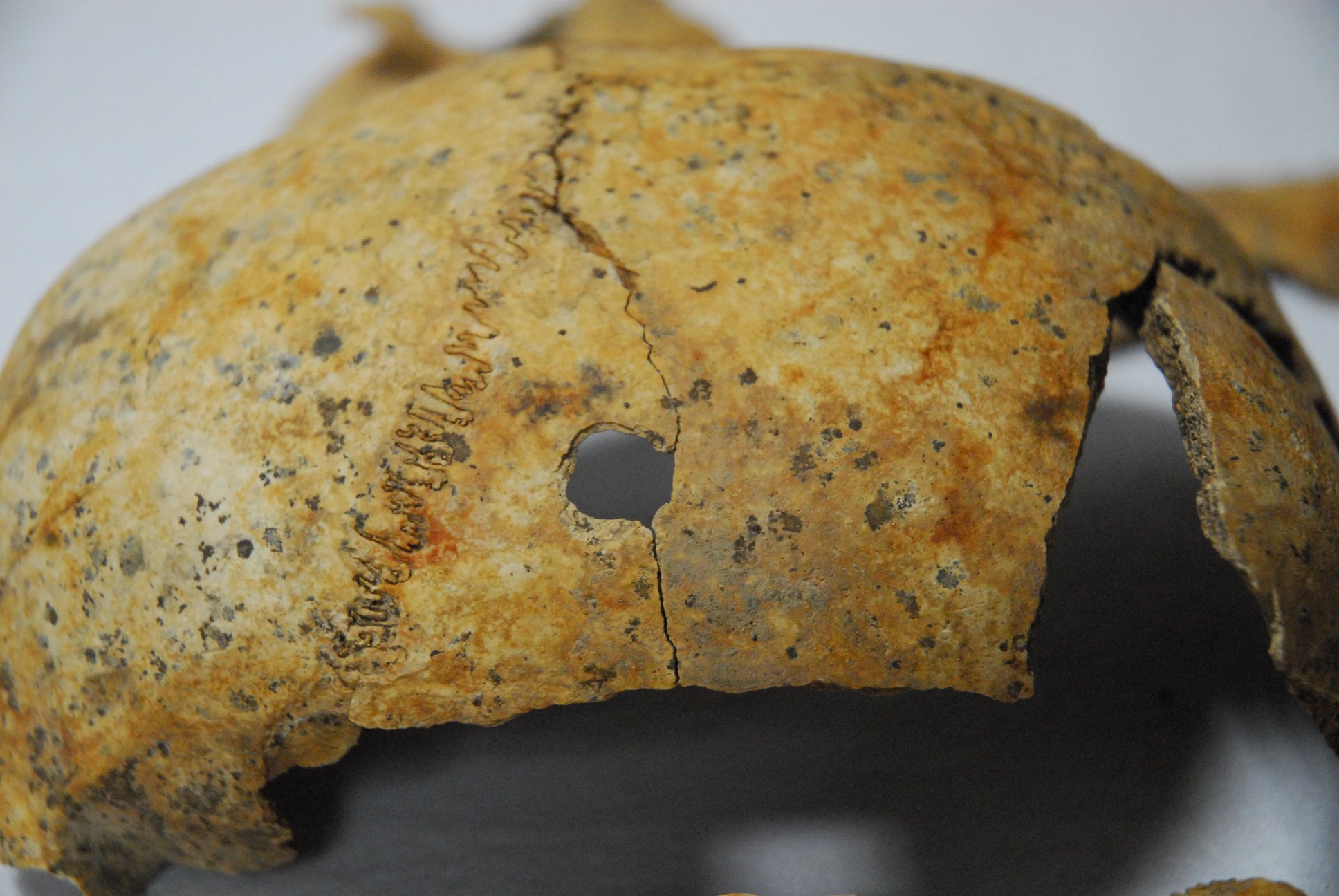 'A new report led by an ANU archaeologist on the first evidence of death by spearing in Australia has been published in the prestigious British journal Antiquity.
The paper outlines the collaborative detective work that took place following the discovery of the skeletal remains of an Aboriginal male in the Sydney suburb of Narrabeen during excavations for gas works in 2005. Evidence showed that that the man was slain and abandoned in a coastal dune around 4,000 years ago. A number of stone tools, interpreted as spear barbs, were also discovered at the site. Dr Denise Donlon, from the University of Sydney, analysed the slain man's skeleton and was able to determine that he was aged in his 30s at the time of his death. Altogether 17 pieces of flaked stone, thought to be spear barbs, were found around or embedded in the skeleton.'
The full story is available here.
http://www.australianarchaeologicalassociation.com.au/node/2985